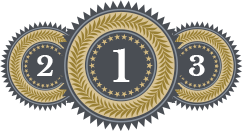 etorika Law Firm promises to provide comprehensive and trustworthy legal services in Indonesia.
We practice in Criminal law, civil law, constitutional law, business/corporate services, reorganization & Bankruptcy, Taxation law, Labor & Employment law, Family law, General Litigation, Intellectual property, and Real Estate. We ensure to identify the real needs of our clients in order to better serve them.
The Firm's personnel and lawyers stick on the core values of our firm. They share a mutual commitment of serving our clients with competent, experienced, and ethically sound legal services.
We have offices in Jakarta; the capital of Indonesia and Medan, Indonesia's, the third largest city in the country. We tend to provide services across Indonesia, particularly in region such as: Aceh, North Sumatera, Jakarta, and other parts of Indonesia.
One of our core values is to carefully listen to our clients for identifying their specific needs and requirements. We establish the most appropriate team for serving our clients' legal requirements. We do not assign the legal responsibilities to a higher number of lawyers. We make sure to acknowledge all the facts of the client's situation using a team-oriented strategy. Our commitment, excellence, delegation, and supervision enable us to produce successful results for our clients.
We have a phenomenal track record while serving our clients in Indonesia. We have achieved huge success since stepping foot in this field. We believe that a client's success is our success. With that principle guiding us, Retorika Law Firm is aimed towards national scope coverage. Our team is highly knowledgeable and skilled and possesses significant experience.
We precede the cases by first understanding the clients' goals. Our expert and professional lawyers assess your situation and prepare a unique approach to meet your goals. We are proactive, determined and systematic, and hence, we are there for your assistance whenever you need our services.
We believe that our clients' needs come first. We always consider our clients' requirements as the most important. We consider client's success as our success. Therefore, we pay close attention to our clients in order to identify their goals and prepare a strategy to accomplish them. We ensure that we stay responsive and accessible to our clients.
Every attorney at Retorika Law Firm receives consistent training. They are kept updated with the issues and changes occurring to the laws and cases. Our lawyers excel in litigation and negotiation. We assist our clients in taking the right decisions. For this purpose, we inspire them to consider the alternative dispute resolution prior to proceeding on the litigation course.
One of our fundamental values is ethical excellence. Our attorneys are held to the greatest level of ethical behavior and conduct. We have a firm belief that we can achieve optimal outcomes in every case, without compromising on the moral principles. We consistently educate and train our attorneys to maintain ethical standards and conduct.
Discretion is our core value and we ensure the privacy of our clients in all the cases. Our attorneys strive hard to maintain the privacy and dignity of our clients. We keep case communications confidential from initial consultation to the resolution of the case. We never disclose information of any case or client including from past and present.
At Retorika Law Firm, every attorney is sensitive to the needs of our clients. We believe that our clients are going through an emotional and difficult stage. Different criminal, civil, and family matters impact their lives to a great extent. Hence, we treat them with compassion and dignity at all stages of the case.
Professionalism is one of our unique core values. Every attorney at our firm ensures an environment of professional and personal development. They make sure to inspire a long term commitment to the company. Every member of our team actively takes part in the legal professional community and charitable projects.
Retorika Vision
The vision of Retorika Law Firm is to become the most elite law firm all over Indonesia by endeavoring to build the reputation of our firm through the satisfaction of our client's needs, and achievement of the successful outcome.
Retorika Mission
The mission of Retorika Law Firm is to help clients accomplish their objectives by offering ethically sound, high quality strategic advice and legal counsel, and strive to achieve the most favorable result.
"The glory of justice and the majesty of law are created not just by the Constitution – nor by the courts – nor by the officers of the law – nor by the lawyers – but by the men and women who constitute our society – who are the protectors of the law as they are themselves protected by the law."
Robert Kennedy